Wolsfelt's means ...

TRUST

Celebrating 50 years of dedicated service in the bridal industry! Wolsfelt's Bridal is the best place to shop for designer wedding gowns in the Chicago area. Established in 1973, Wolsfelt's is a family-run bridal salon with a huge heart.

Wolsfelt's means ...

SERVICE

From our custom-tailored experience to the champagne service, our bridal stylists treat each bride's search for the perfect dress as if it were their own.

Wolsfelt's means ...

CONVENIENCE

From on-site alterations and dress storage to curb-side pickup, Wolsfelt's unmatched convenience makes every step between "Yes" and "I do" a breeze.
Experience the Wolsfelt's Difference
Generations of Brides Know
We've helped thousands of brides find their perfect dress… but it hasn't stopped there. With decades of experience, we've now helped three generations of brides find their gowns.
Mothers and grandmothers who found their dresses at Wolsfelt's are now bringing their daughters and granddaughters here. When you say "yes" to a dress at Wolsfelt's, you get more than the perfect gown. You become part of the Wolsfelt's family.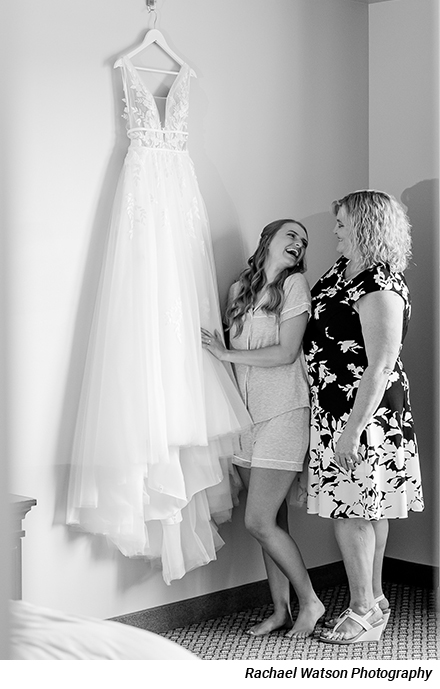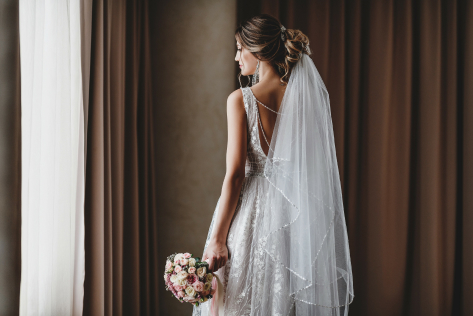 So Much More than a Bridal Salon
Wolsfelt's is a Bridal Experience.
Shopping for the perfect gown is more than just an item on your wedding to-do list. It's one of the defining moments of your life. That's why Wolsfelt's Bridal works tirelessly to curate an atmosphere that makes every bride's experience a memorable one. Bring your sisters, your friends, your mother and/or mother-in-law, and whoever else you need by your side. Our salon will take care of the rest. And now, we've added more to our experience!
Learn about our Outlet Store...
What are you looking for?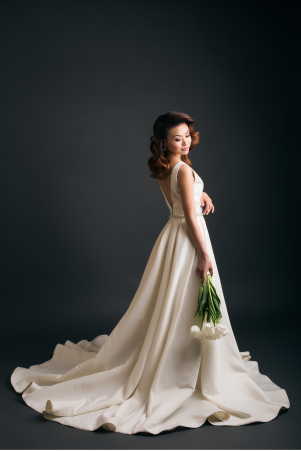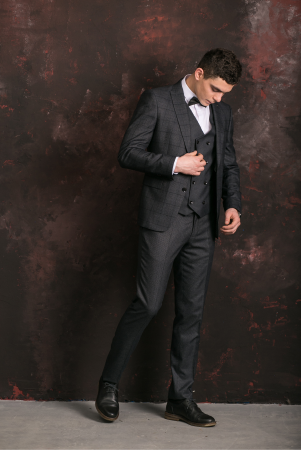 What People Say About Us
I can't express what a great experience I had buying my wedding dress from Wolsfelt's! They made the entire process easy and enjoyable! The premier appointment was a great, memorable experience and fun for my whole entourage! Sarah was absolutely the best and helped me find the perfect dress! I can't believe it was the first dress I tried on! We all knew it was the one from the start! Ula in alterations made my dress fit perfectly, especially the bustle! I would recommend Wolsfelt's to everyone!
Nicole H
I'm so happy I bought my wedding gown at Wolsfelt's! I had been to many other salons and tried on about 50+ dresses before deciding to go to Wolsfelt's, and I should've gone to Wolsfelt's on day one. They are experts at what they do and the entire staff is wonderful. They helped me find my perfect dress and were patient with my indecisiveness and many questions. I could tell they weren't just trying to sell me a dress but truly had my happiness in mind and wanted to do everything they could to make my wedding day special. I would recommend Wolsfelt's to everyone I know. I had such a wonderful experience with them and my dress was beautiful!
Meghan M
Wolsfelt's Bridal is a Must! The atmosphere and attentive service surpasses them all. My consultant Amy was a dream to work with! She was knowledgeable, friendly and easy going. My experience was top notch and I definitely recommend stopping by.
Mindy G
Wolsfelt's Bridal was an absolute pleasure! The entire staff was warm, inviting and skilled. They were intuitive to my needs and made sure I was well taken care of. The selection of gowns was beautiful and diverse. I would highly recommend this establishment to any bride looking to find a quality dress for their big day! If I could do it all over again, I'd still go with Wolsfelt's Bridal.
Britany K
I was running a bit late for my appointment today, in no way did anyone make me feel terrible or shorten my session. I still got the full attention of my stylist, Amy. She was so sweet, patient and personable between sharing personal stories, boosting my self-esteem and balancing my family I brought with. She speaks about weddings, dresses and the Wolsfelt's history with such passion and pride. Amy chose 5 or so dresses for me to start with, once she got a feel for what I liked she began picking more with respect to my budget and vision. She really knows how to make the sample dresses fit to allow you to see how a new dress would fit. I knew Amy would keep trying her hardest to find me my dream dress - and she did! - without ever making me feeling pressured into buying anything. I would recommend Wolsfelt's and Amy to anyone looking!
Kristin K
Came in here thinking I wouldn't find my dream dress, but Jessica proved me wrong! I told her exactly what I was looking for, as well as my price budget. She found the perfect dress for me and I am so happy I made an appointment with her. She was patient, friendly and super helpful. Most importantly, knowledgeable! I'm very happy with my experience here at Wolsfets!
Jackie C
Very professional and helpful throughout the process of tuxes and the dress for the big day. Highly recommend! Donna is also fantastic!
Paul M